Tire Storage for Your Extra Set of Wheels - Just Another White Glove Service Brought to You by The Automaster Honda in Shelburne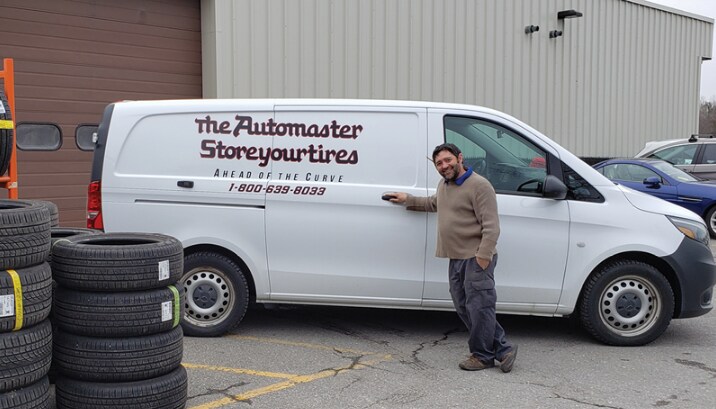 Here in Vermont, where snowy and icy weather are an inescapable reality for many months of the year, it's always a good idea to trade your tires with the seasons. Ask any experienced driver in Burlington, VT or Essex Junction, and they'll tell you - snow tires for the winter and extra tires for summer are the way to go. But where can you store four extra tires during the months you don't use them? That can take up a lot of precious room in your storage space, and The Automaster Honda has a perfect solution.
At our Shelburne Road dealership, we're known as the go-to destination for drivers from Williston to South Burlington who are in the market for a top-quality, reliable, Honda vehicle. But we're much more than sales here, and we strive to provide a variety of impeccable services and unique customer care touches that other dealerships can't compete with. This includes finance, service, parts, and, now, tire storage.
Whether you're getting snow tires put on in October and you're looking for a place to keep you summer set, or all-season tires in the spring and you need storage for your winter set, we can help. Reach out to learn more about how you can score your spot in our storage shed, and never worry about where you're going to keep those messy, dirty tires, for the months ahead.
Still need to order your snow tires for the winter ahead? You're in luck. Thanks to our professional parts center team, getting the perfect fit for your vehicle has never been easier. Reach out soon to get started and to learn more about how we can equip your vehicle with the best tires for the task at hand.
Schedule an appointment soon. We're convenient for drivers from the greater Colchester, VT area, and we look forward to helping you equip your car or SUV with the best tires, and to helping you store your extra set for the long haul, this season, and throughout the rest of the year as well.