Way up here in Northern Vermont, we all appreciate the talents of SUVs and Crossover vehicles, they make the difficult weather months much more bearable and the summers more full of adventure. Here at the Automaster on Shelburne Rd, we are extremely excited for the release of Honda's updated CR-V model. This long running crossover has been a perennial favorite up north so when Honda revealed the first image of the 2015 CR-V our excitement began to grow rapidly.
Seen below, the image itself doesn't offer a great deal to extrapolate from but we can all appreciate the cosmetic changes that can be seen in the image.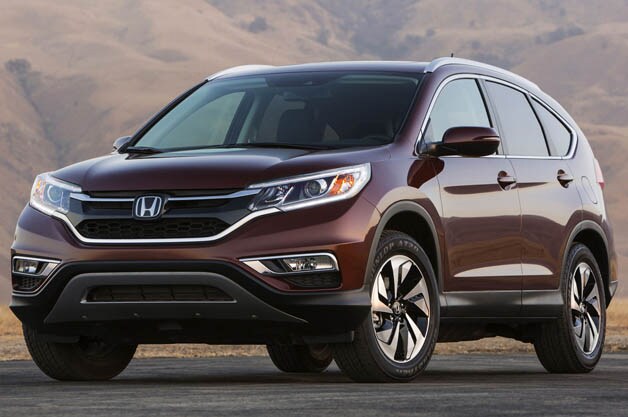 Our eyes immediately caught the new shape of the bumper and the consequent changes to the fog lamps, all of which make the vehicle look more focused and cohesive. Above this, the new, sleek headlights stand out, accented by a single chrome bar that connects each head light and again unifies the whole front end.
Despite only being cosmetic changes, this image gets us excited to see what changes were made to the vehicle's performance as well. We won't have to wait too much longer because on September 30th Honda is expected to drop all the details on the 2015 CR-V in advance of the October 1st on-sale date. Keep checking in here online, or come into our location at 3328 Shelburne Rd and browse our available models. Either way we'll make sure you get into the Honda that suits you best.